Hi, I'm Cathal, and I hail from Inagh, in Co. Clare, Ireland, but currently live in Dublin / Kildare.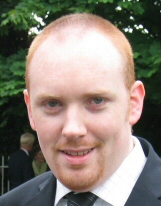 I love to code, I love exploring new frameworks, platforms, and technologies. I don't know if I'm a nerd, a geek, or neither!
My day job is software development, full life-cycle services, and process engineering, for my company, Apperrific. Nothing more satisfying than offering a solution to a small business of hard-working people, and waiting for the "penny drops" moment. I mainly do iOS (iPhone/iPad) apps, and web app backends.